The Peanut Butter Falcon: A Beautiful Ode To Friendship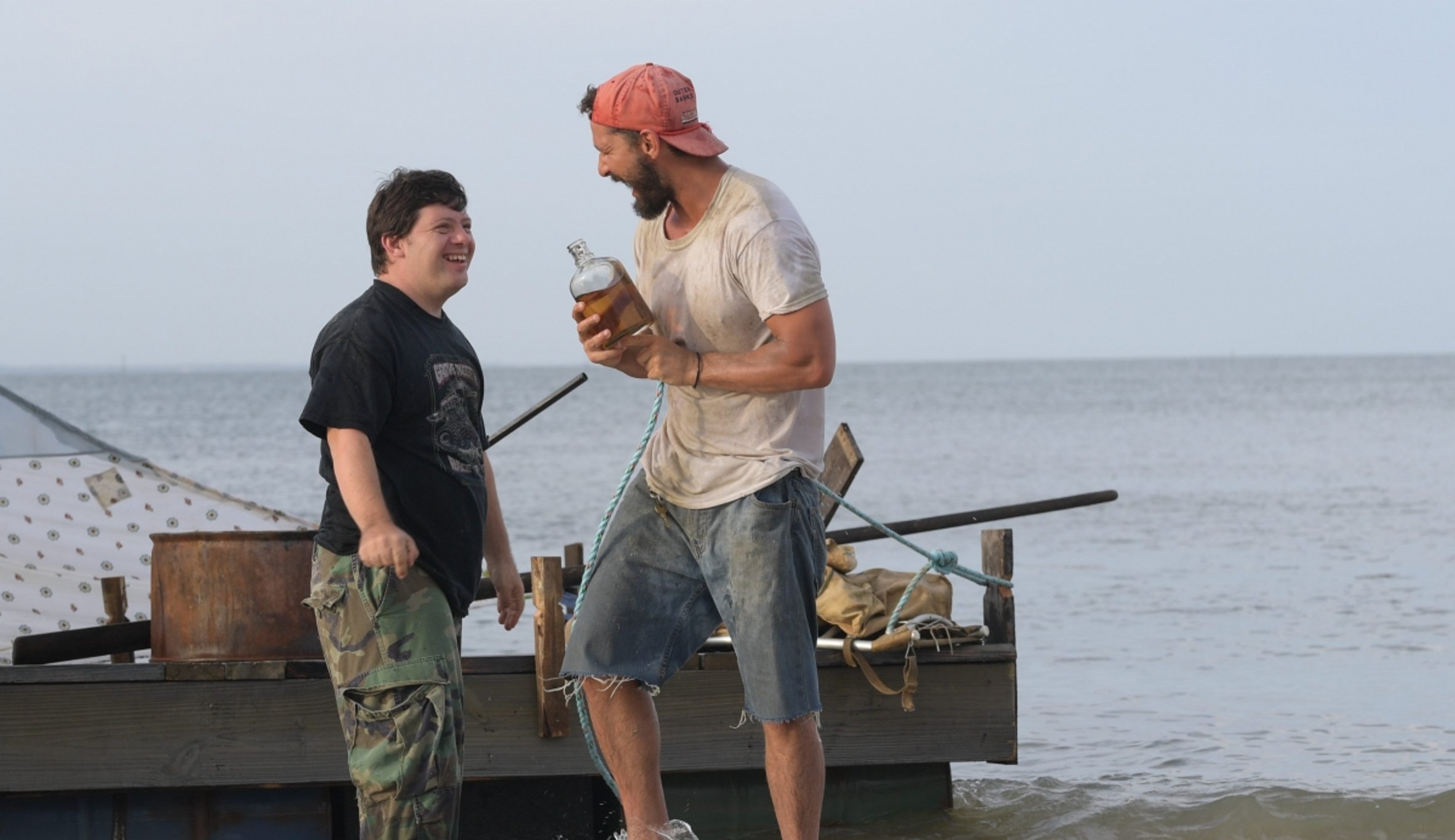 After he sets fire to a rival fisherman's gear, Tyler (Shia LaBeouf), a loner, escapes on a boat and travels down the North Carolina coast. His escape is endangered when he finds a stowaway named Zak (Zack Gottsegen), a young man with Down's syndrome, on his vessel with dreams of running off to wrestling school. The Peanut Butter Falcon's first few moments and its title could be taken straight from an early Taika Waititi comedy circa Boy or Eagle Vs. Shark. Set in a cozy Richmond retirement home, aspiring wrestler Zak (Gottsegen) mentally escapes from his severely regulated lifestyle by watching old videos of his favorite fighter, The Salt Water Redneck (Thomas Haden Church). When he can no longer resist the urge to join Redneck's coveted wrestling school, Zak stages an oily escape, and taken only with his tighty whities, makes an uncertain dive into Tyler's (LaBeouf) neighboring boat.
This Mark Twain-esque first feature film from directors Tyler Nilson and Michael Schwartz is far from LaBeouf's most bizarre career choice, but it was not what we expected. This is evident as he cautiously walks through its opening scenes. Fortunately, his hesitance quickly disappears, and we see his character unfurl as his connection with Zak deepens. Turning the riverbed into a kind of playground, he fights with his new friend like a bear cub and flirts nonchalantly with Dakota Johnson's cautious care worker, who sadly isn't given enough room for a story of her own. The Peanut Butter Falcon is an ode to a beautiful yet unexpected friendship.
---